Comprehensive printing house at your service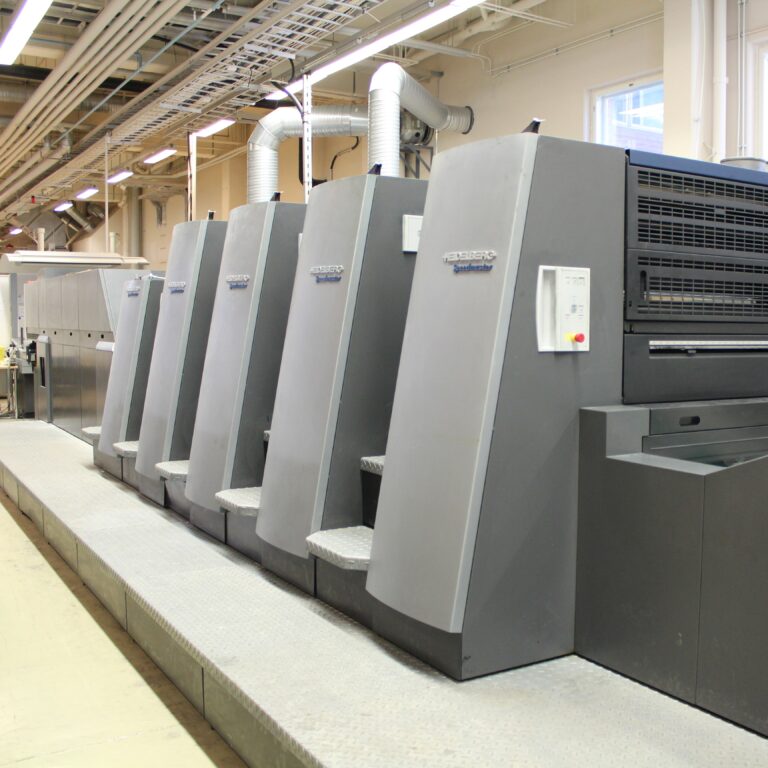 KCL's Heidelberg Speedmaster CD-74 sheet-fed offset press is used for testing sheeted paper and board grades

KCL sheet-fed offset (SFO) test printing methods provide quick and reliable tools for studying and interpreting the differences in the trial points and for comparison to references. The SFO machine construction corresponds with the technologies used in commercial print houses, while simultaneously being very flexible for trial specific modifications. For example, inks, varnishes, print layouts, varnishing rollers, as well as numerous running parameters can be adjusted in accordance with the different target settings.
KCL SFO test printing methods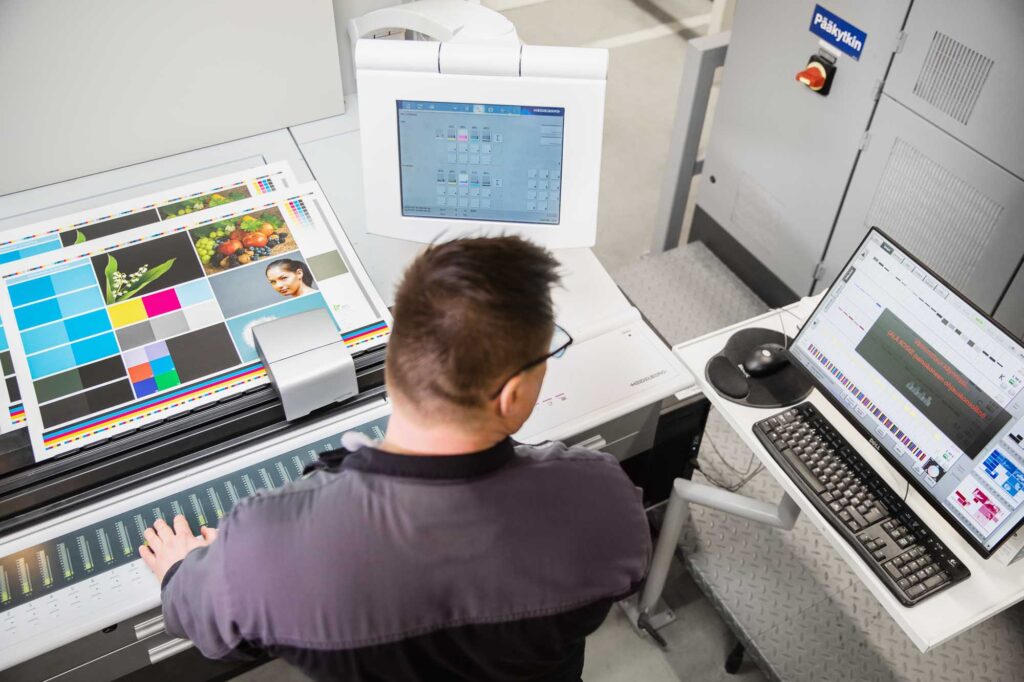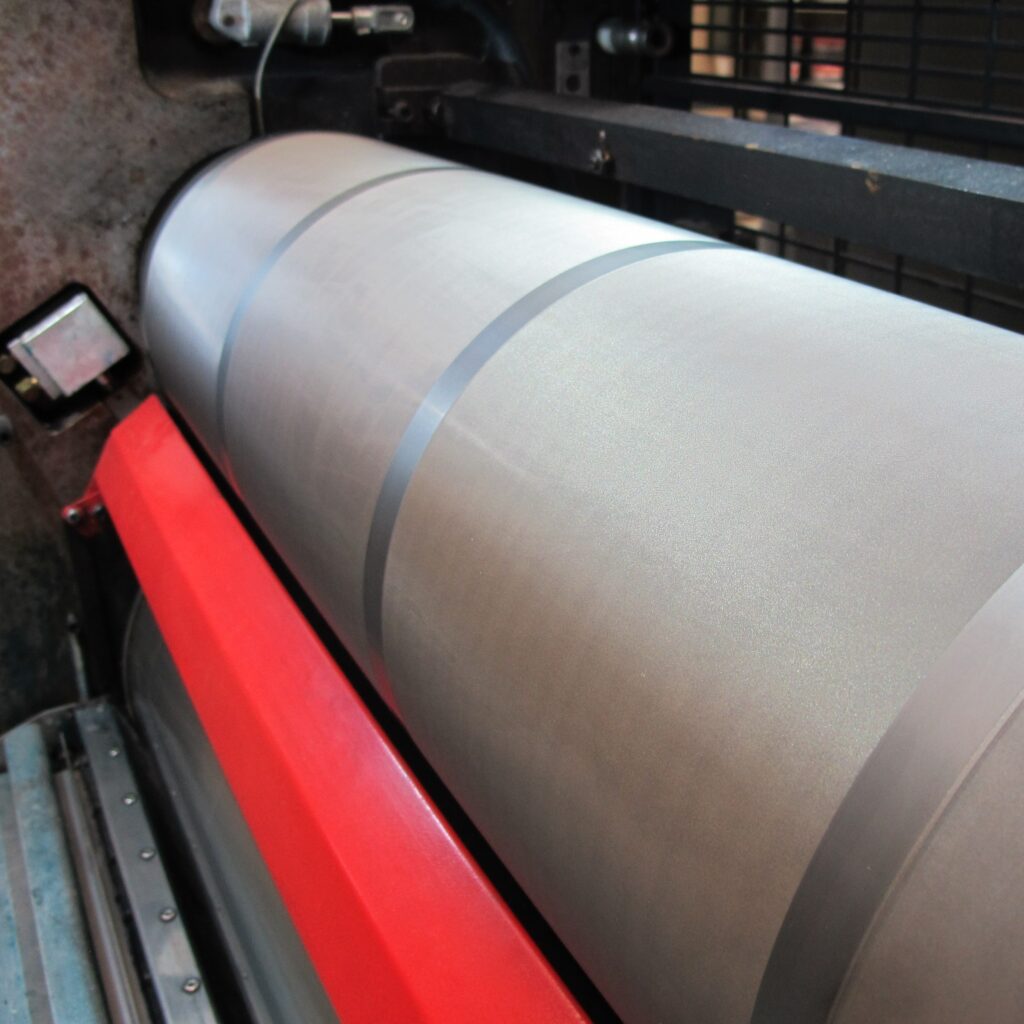 On the anilox rolls of the varnishing unit special surface treatment materials can be applied, such as heat sealable emulsion coatings, light barrier coatings and other functional surface chemicals. Moreover, the varnishing unit can be equipped with one-color flexo printing plates.
During trial phase, the customer is able to get immediate visual feedback on the printability and print quality while analyzing together with KCL's skilled experts. After the trial, print quality can be further analyzed at KCL laboratory using standard print quality measurements as well as several specialized measurements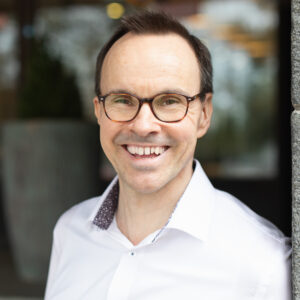 Mikko Mensonen
Head of Printing Services
Tel. +358 40 522 6005
firstname.lastname@kcl.fi